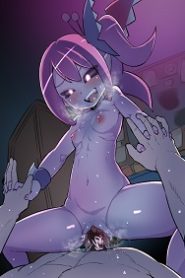 No Heroes Allowed By Nhentai
Showing how easy it is to lose yourself into pleasure and bodily satisfaction, No Heroes Allowed pictures plenty of guys forgetting about themselves and their purpose as they simply let go and enjoy being pleased by small wicked Elf creatures that only seek to be devious. Watching it can make you lose yourself as well!
Original title
No Heroes Allowed
First air date
May. 07, 2019
Something wrong? Report please.
Hentai Games
Episodes