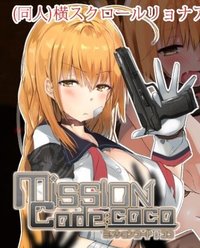 Missioncodecoco
Lab of Dark science has been found! We MUST destroy them once and for all.
What is this.. What are they making here? astonished. Didn't thought we have company here.
Fufufu, for a prize, I'll introduce… inevitable gusto of doll!! ?? Where am I?
Kekekekek nymph!! Wh, What is this abominable creature?!?
Original title
MissionCode COCO
First air date
Sep. 28, 2017
Episodes