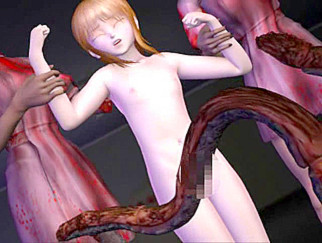 Mirage – The Another Story of Derlanger
This is another story of "D'erlanger". Yui is hospitalized for a sudden illness at Seihou Hospital. One night, when she wakes up, she finds herself in a nightmare world "Mirage". She walks around the hospital and encounters mysterious males…. Somehow, she is saved by men who fight against them with special ability. A man tells her that endless battles between them are taken place in "Mirage" and she is used to be a sex female for those men who fight against males because she has no special ability to protect herself. One night, here comes a new woman, Kikukawa. She tries to destroy the relationships among men and they start to fight against one another. All the men are annihilated and Kikukawa is also gone somewhere….
First air date
Jan. 01, 2008
Something wrong? Report please.
Episodes
Hentaisea Recommend