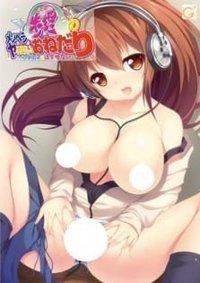 Menhera Ayuri no Yamanai Onedari: Headphone wa Hazusenai
There used to be an idol who looked like a world.
Now, as a person of the past, poetry lump Aori (Utakata Auri), which has been forgotten by people, has been working on it from the making of the song with a resurgence.
tho', it does not work no matter what you do, every day you become self-destructed.
Keita Haruyama, who has been a fresh boss there, fought while being relegated to Pori.
One day, Ariori witnesses a suspicious article like a self-development seminar by chance on the net.
There is a shady article that "The brain is activated by hoisting the sexual
Original title
メンヘラ歩理のヤまないおねだり ~ヘッドホンは はずせない~
First air date
Jun. 30, 2017
Last air date
Jan. 01, 1970