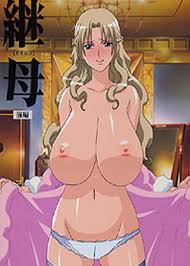 Mamahaha
An orphan student went home to find out that her wealthy father has died. He was surprised that her last stepmother looks like her real mom. One day he saw her taking a bath and sees her lovely busty figure. The next day, a gorgeous carriage arrived at the house. It was from my grand father. He would take care of us because my house was already mortgaged. I didn't know at that time, but he had another reason to take care of us. He didn't have any man relative. Therefore, he adopted me to make me an heir. In this way, my stepmother and I went to the grandfather's house. The sexual adventure of the orphan student goes wild when he meet some of his grandfather employee and they badly needs some cock but his desires belongs to her stepmom.
Original title
Dutchess of Busty Mounds
First air date
Feb. 10, 2005
Something wrong? Report please.
Hentai Games
Episodes