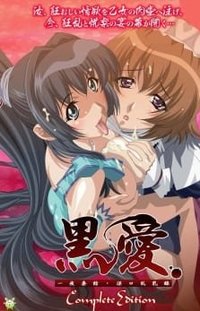 Kuro Ai: Hitoyozumakan Inkou Rannyuuroku
The investigation of Tetsuya put him in a weird situation. He is in a motel where there's the Yakuza! He ended up in this situation because he was following a sexy woman who wears silky clothing. There's also a cult with some superhuman abilities who claim that they can turn him into a literal demon!
Original title
黒愛 一夜妻館・淫口乱乳録
First air date
Apr. 29, 2005
Last air date
Jun. 24, 2005
Something wrong? Report please.
Hentaisea Recommend