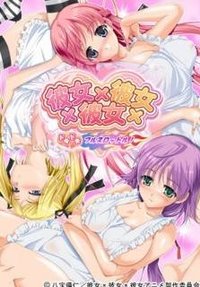 Kanojo X Kanojo X Kanojo
The calm life of Haruomi Shiki on the small island got shattered when a volcano spewed out and ruined his home. Now, he goes to linger with a relative, where he meets the luxurious sisters Akina, Natsumi, and Mafuyu Orifushi, who he instantly finds himself attracted to. Will he end up winning one, two or three of em?
Original title
彼女×彼女×彼女~三姉妹とのドキドキ共同生活~
First air date
Dec. 25, 2009
Something wrong? Report please.
Hentaisea Recommend