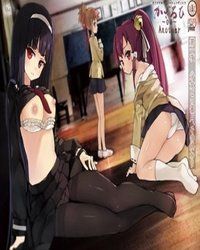 Kagirohi: Shaku Kei – Another
Kirishima Kaede took her own life. Or did she? Her childhood friend Takahashi Aoi is not entirely convinced that Kirishima would be able to do something like that. One fine day, out of nowhere, the new student Minazuki Ajisai reaches out to Takahashi. That, of course, kickstarts a very exciting chain of events.
Original title
かぎろひ~勺景~ Another
First air date
Oct. 27, 2017
Last air date
Jan. 01, 1970
Something wrong? Report please.
Hentaisea Recommend