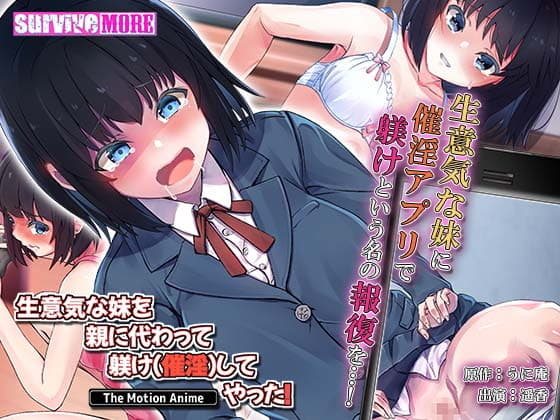 I Disciplined my Cheeky Sister on Behalf of my Parents!
The main character gets angry at his impertinent sister after obtaining an aphrodisiac app that only works on virgins and decides to take revenge… I was going to play a prank, but the main character's tag is off to his sister who doesn't reflect. And the counterattack of disciplining by her brother begins.
Original title
生意気な妹を親に代わって躾け(催淫)してやった! The Motion Anime
First air date
May. 27, 2022
Something wrong? Report please.
Hentai Games
Episodes