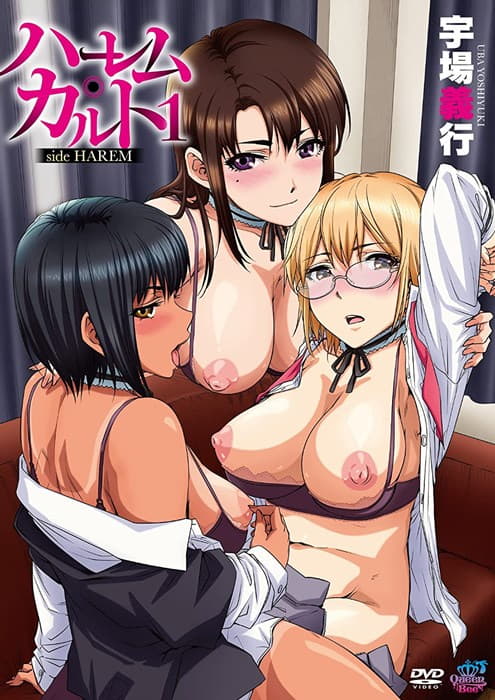 Harem Cult
"Harlem Cult 1: La carte, s'il vous plait."
Shimura Shoko, a member of the photography club, takes hidden images of her targets and sells them or blackmails them for money.
When Yuichi Tatsumi blamed her for the act, she made him suffer the same.
Yuichi is being abused by several women in the back of the school building and is stunned when Hajime Hatorishima, the school's disciplinarian, appears in front of him.
Later, he goes to the house where Hatorishima called him and finds Shimura tied up and unconscious on the sofa.
When Shimura wakes up, Hatorijima confronts her with the facts of her misdeeds and declares, "I'm going to rape you."
"Harlem Cult 2: batfly."
Kanade Akahori, the head of the track and field club, is the winner of the prefectural championship, but on the other hand, she repeatedly brings men into the club room and engages in organized lewdness.
To prove this fact, Tatsumi recorded all the interactions at the track club.
Just as Hatorishima had hoped, Akahoris misdeeds are exposed one after another.
Original title
ハーレム・カルト 1 side HAREM[宇場義行]
First air date
May. 27, 2022
Something wrong? Report please.
Hentai Games
Episodes