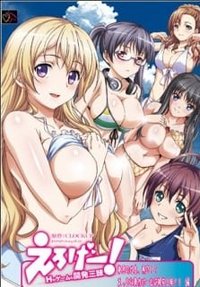 Eroge! H Mo Game Mo Kaihatsu Zanmai
In spite of barely making it day after day thanks to his decent convenience store job, this young guy aspires to work in an Eroge studio, even though he lacks multiple things that would qualify him. As he meets multiple girls, things change and take a turn for the better for him.
Original title
えろげー! ~Hもゲームも開発三昧~
First air date
Aug. 26, 2011
Last air date
Mar. 25, 2016
Something wrong? Report please.
Hentaisea Recommend