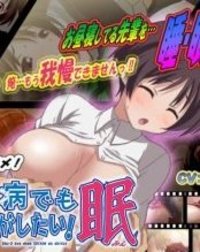 Chuunibyou Demo Chikan Ga Shitai! Nemuri
Opinion of my yearning senpai is always asleep. albeit you ought to be a gf, you will not get to observe anything at all Color.
I ultimately became intolerable The color eventually became a prohibited molester stud !!
Always even in the courtyard where Mi-senpai is sleeping molest! Even in the department which is always asleep sleeping!
deviant demonic beasts molesting dude is sleeping disturbance of her I will keep on restricting …!
!
Original title
中二病でも痴漢がしたい!眠
First air date
Apr. 19, 2015
Episodes