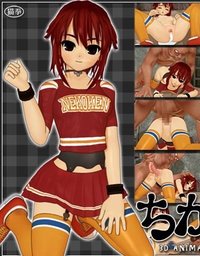 Chika And Cheer
The dame's name is Chika.
She wakes up to find herself in a unusual dungeon space!
A mysterious guy approaches her. He calls himself "dungeon fellow."
Captive in the dungeon space apartment, she step by step leaves herself to the carnal sheer pleasure…
And the dungeon guy licks her up using a sensational intensity…!
First air date
Jul. 26, 2009
Episodes