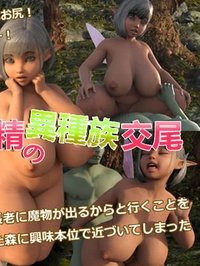 Busty Fairy's Interracial Mating
Lush cupcakes and voluminous backsides!
Iree is such a torrid fairy!
Out of curiosity, she comes close to a forest however
the elderly doesn't permit her to go because of the monsters living there.
When the fear surpasses her curiosity and prompts her to turn back,
she is found by a youthful goblin in his reproductive season!
Instead of escaping, she gets interested in him since this is
her first-ever time interacting with other races!
Original title
巨乳妖精の異種族交尾
First air date
Oct. 19, 2018
Episodes