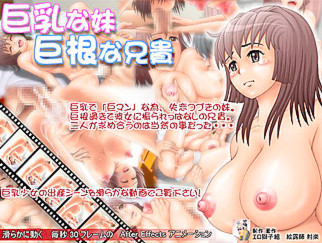 Big Breasted S Well Hung B
This time, I tried to draw a couple having sex in a comical, light-hearted way. One day, our hero realizes that his friend, who has huge breasts as well as a large pussy, is the only girl for him. The two desire each other, and they have sex every day, until at last the girl becomes pregnant.
First air date
Jan. 16, 2012
Something wrong? Report please.
Episodes
Hentaisea Recommend