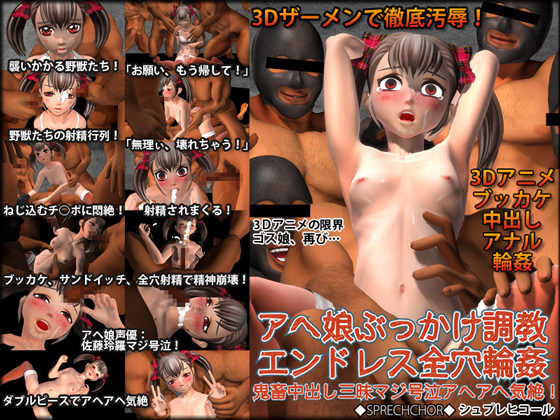 Ahe Musume Bukkake Choukyou Endoresu Zen Ana Rinkan
A large amount of 3D semen 3D anime. It is adult numerical fellatio and bukkake.. Three endless hole insertion simultaneously and the inside putting out concentrating on. The insult training and the spirit is a complete decay. The strangling faints daburupi-suaheahe by the soup smear.
Original title
アヘ娘ぶっかけ調教エンドレス全穴輪姦 鬼畜中出し三昧マジ号泣アヘアヘ気絶!
First air date
Jun. 29, 2012
Something wrong? Report please.
Hentai Games
Episodes